Back to Supplier Directory
Professional Bio
Connie began her career path in 1984 serving the Multi-Family Industry in some capacity for the last 36 years. She began as a Maintenance Coordinator for a 704 unit community, and quickly moved up the ranks from Leasing, to Managing, to Area Marketing Trainer to Area Manager. In 1998 She switched sides of the desk and became a Senior Account Executive for what was then known as the Apartment Blue Book, and more recently known as the Apartment Finder/Apartments.com where she specialized in advertising and assisting with the creating of marketing collateral. She is both humbled and proud of the many accolades, and accomplishments, she has been recognized for, over the years. Connie has served on the Board of Directors for the Alabama Local and State Apt. Association since its inception and in many positions including President, 1st and 2nd VP, Secretary and Chaplin as well as volunteered and chaired many committees including the Educational Conference and Expo. She completed her CAM I and CAM II in 1992, back when a 200+ page property comparison and thesis had to be written. Lol
In January 2017 after a very tough couple of years personally, Connie took a huge step of faith began a new career. She is now the proud owner of her own Marketing, Consulting and Design company, where she and her Assistant help many people market themselves and/or their communities/companies with Logo design, company branding, a large variety of signage, promotional items, uniforms, marketing, nametags, logo mats, flags, banners, 3d floorplans and site maps, collateral and so much more!
On a personal note, she re-married in September 2019 to an awesome Godly man, and is blessed with three beautiful daughters Whitney Lexi and Caroline and a son, Gray! But The one little person that holds my heart in the itty-bitty palm of her hand is my grand-daughter Harper Rose who is now 7!

Company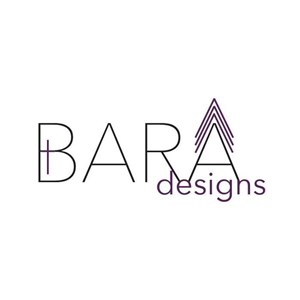 Bara Designs
2450 Old Highway 150
Bessemer, AL 35022
(251) 604-9267
http://www.baradesigns.org

Associate/Supplier Member
---