Vision
MBAAA is a united organization with an ongoing purpose to educate, communicate, and advocate on behalf of owners, apartment communities, and supplier members.
Certification Courses

Click below and search for the Education Tab to find the course you are interested in learning more about!
Learn More
Supplier Spotlight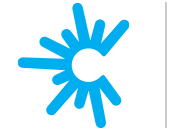 For your residents, good internet is a big deal. It's how they connect to everything. So we made internet built for everything. With C Spire Fiber, they get unbeatable speed, reliability and bandwidth on all their devices, backed by local 24/7 support.
They can stream, game, work, learn and go full-on smart home at the same time. No data caps, long-term contracts or early cancellation fees. Because more freedom is always a good thing.
Learn more about C Spire Fiber today at cspire.com/fiber
Associate Directory
Support the Companies that support the MBAAA.
Find an Associate/Supplier in our online member directory.
Search Now