Back to Events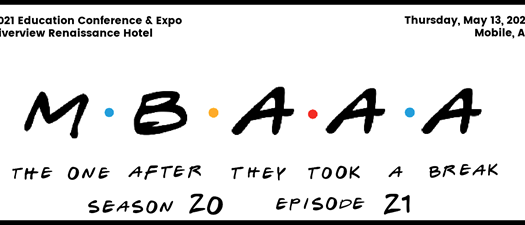 MBAAA Education Conference & Expo - Exhibitor Registration
Thursday, May 13, 2021
Event Details
Exhibitor Registration is Now OPEN
Please join us In Person at the Riverview Renaissance downtown Mobile on Thursday, May 13th. This year's expo will look a little different because of Covid, but we are so excited to be able to host this year after not being able in 2020. We are limited to only 25 booths, so it is important for you to register early. All booths are first come first serve.
Member Rate - $450
Non-Member Rate - $550
Please Note that Sponsorships Do Not Include a Booth
We are offering sponsorships this year as well and these are great opportunities if you are not able to make it in person, but still want to be recognized as a supporter in the industry.
Sponsorships Available:
2 Property Education Sessions - 2 sponsorships for each session
Keynote Luncheon - 2 sponsorships available (FULL)
2 Maintenance Education Sessions - 2 sponsorships for each session
Parking Sponsorship (FULL)
More details on all of the sponsorships are listed in the Registration Link.
Additional Info:
All booths will be set up in the foyer area of the Riverview Hotel on the Second Floor. Spaces will be around the escalator and down the hallway. See the diagrams to the right - top diagram is the preconference area around the escalator and the bottom diagram is the hallway area leading towards the ballrooms. When you register for a booth you will receive a confirmation email with additional information that includes a timeline, available booths for you to choose from and shipping information.